Douglas Hartnett—Managing Principal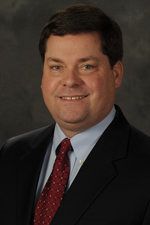 Doug graduated from the University of Massachusetts, Amherst with a Bachelors Degree in Civil Engineering in 1987, and has been active in the civil engineering profession for over 25 years.   He obtained his professional engineering license in 1994, is a registered professional civil engineer in MA, CT, NH, and RI, and is an active member of the National Council of Examiners for Engineering and Surveying (NCEES).  In addition he is a member of ASCE/BSCE and holds a Soil Evaluator/Septic Inspector license in Massachusetts.
Doug's passion lies in the challenge to develop solutions to complex land engineering issues that often present themselves during a project's planning and development.  He draws on his past experiences that started on Martha's Vineyard in 1987 working as an engineer on residential, commercial, and waterfront development projects.  Returning to the mainland in 1992, he worked for a well known regional engineering/surveying firm until deciding to expand his design experience by working for two multi-disciplined A/E design firms in the Boston area from 1996-2010.  During this time Doug's engineering contributions within a collaborative environment that included planners, architects, landscape architects, and engineers led to the successful development of many high-profile projects in New England.
Doug is originally from Groton, Massachusetts and now lives in Franklin with his wife Patty and children Andrew and Chelsea.  He likes the outdoors, enjoys cooking and music, and when he's not working or with his family he still manages to play guitar with old friends.
LinkedIn: