Merrimack College
Client: Merrimack College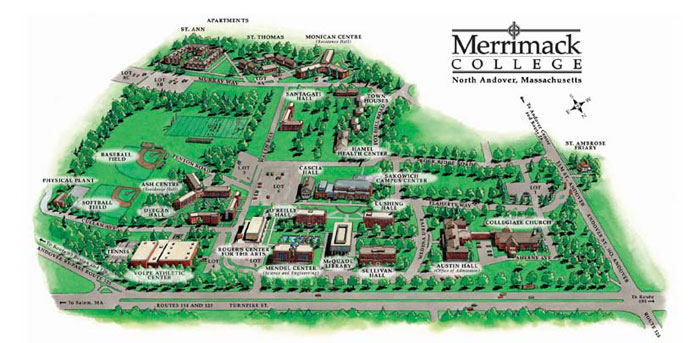 Doug served as Merrimack College's site/civil project manager and was responsible for assisting with the development and implementation of the Merrimack College Expansion Master Plan. For over six (6) years, Doug's experience in managing the planning, engineering and municipal/state permitting for multiple on-campus projects ensured that there would be continuity with the master plan's vision. In addition, the project required collaboration with college stakeholders, municipalities, architects, engineers and contractors in order to successfully complete the following :
• College Master Stormwater Management Plan – Construction of stormwater management facilities allowed for the consolidation of BMP's integration into the Master Plan in order to maximize development potential. We established stormwater management peak flow "credits" that were to be allocated to future campus development projects.
• Deegan Hall Residential Area – Construction of a two-building, 300-bed dormitory expansion and
courtyard to complement the existing Ash student dormitory area.
• Santigati Hall Residential Area – Phase One construction of a new student residential area that included a 150-bed dormitory building, courtyard and supporting infrastructure.
• Rogers Center for the Arts – Construction of a 600-seat theater and student arts center in the heart of the college's campus.
• Sakowich Student Center – Renovation and expansion of a 120,000 SF student center/recreation/dining complex located adjacent to the academic quad.
The building was located in two towns, requiring the coordination of permitting and approvals from
regulatory agencies in both communities.
• Volpe Student Athletic Complex Expansion – Renovation and expansion of the existing Volpe Student Athletic Complex to increase arena seating and improve facilities in order to meet the minimum
requirements for competing in NCAA athletics.