Michael Fabiano—Managing Principal
In 1992 Micha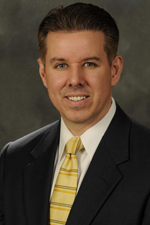 el Fabbiano graduated from Roger Williams College in Bristol, Rhode Island with a Bachelor in Science in Civil Engineering and a minor in Mathematics.  Later he earned an Associate's degree in Computer Aided Drafting and Design from ITT Technical Institute.  He also earned a Project Management Professional (PMP) accreditation from the Project Management Institute (PMI), a FE status from NCEES and his Soil Evaluators license from the Commonwealth of Massachusetts.
Michael is a member of Entrepreneurs' Organization (EO), South Shore Chamber of Commerce and a member of the ITT Board of Technical Advisors since 1995.
As for his industry experience, Michael has been designing and managing site development projects since 1992.  His background in CAD, survey, management and design create a solid platform for solving problems and saving money for his clients.  He has had the opportunity to refine his skill sets and experience level over the years affording him the ability to provide real value to his clients.  But most importantly he is a people person and enjoys the open lines of communication he instills within his projects.
Michael lives in Canton with his wife Natalie his two children Kristen and Emily.  Michael loves outdoor activities with the kids, playing golf, hiking, skiing and vacationing with his family.
Other fun things to know about Michael are that he is night owl so don't be surprised if you get an email after midnight.  He and his wife met in college back in the late 80's when he was only 19.  In college he was the president of the billiard club and won the Rhode Island State College 9 Ball Championship in 1992. After college he lived in Arizona for two years.
LinkedIn: