H. Thomas French—Senior Associate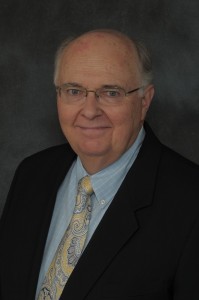 Tom has over thirty years experience working in civil engineering, land planning, permitting and site development. He has served in senior management positions at several Massachusetts based engineering and planning firms including BSC Group, Daylor Consulting Group and Cubellis, Inc.. Responsibilities included business development, supervision of staff and project management. He has performed and supervised the performance of site investigations; feasibility studies; land planning; conceptualization of strategies for land use and site design and preparation of permit applications for construction. Preparation of construction contract documents; construction bidding, award and owners representative during construction. He has made numerous presentations to clients; State and local boards, commissions and agencies.
Tom has designed and managed the site/civil component of a wide variety of projects in the northeast including large regional retail shopping centers (including Silver City Galleria, Berkshire Mall, Galleria at Crystal Run; Crossgates Mall); big box retail (Wal Mart, Sam's Club, Home Depot and Lowe's); supermarkets (Shaw's); hotels (Hampton Inn and Homestead Village); office buildings; warehouses and distribution facilities; large multi family and senior living facilities and single family subdivisions. He has worked with a variety of noteworthy clients including Archstone Smith, Atlantic Development, Bernie & Phyl's, EA Fish Associates; FX Messina Enterprises, Herb Chambers Ford, Home Depot, The Pyramid Companies, Northstar Management, Roseland Property Group, Shaw's Supermarkets, Striar Management and WCVB-TV.
Tom earned a Civil Engineering degree from Roger Williams University and Masters in Business Administration from Bryant University. He resides in Mansfield, Massachusetts and has served as a member of the Town of Mansfield Planning Board for the last seventeen years and as Chairman for the past sixteen. He has served twice as Chairman, Town of Mansfield Master Plan Committee and on the Town Capital Improvements Committee.